First Time Visitors Guide for Estes Park
Is it your first time visiting the beautiful city that is Estes Park? Are you considering relocating to this utopia of beauty? Let us get you started on everything from preparing for your visit to lining up an itinerary of things to do and sites to see. No matter who you are, Estes Park Team Realty welcomes you!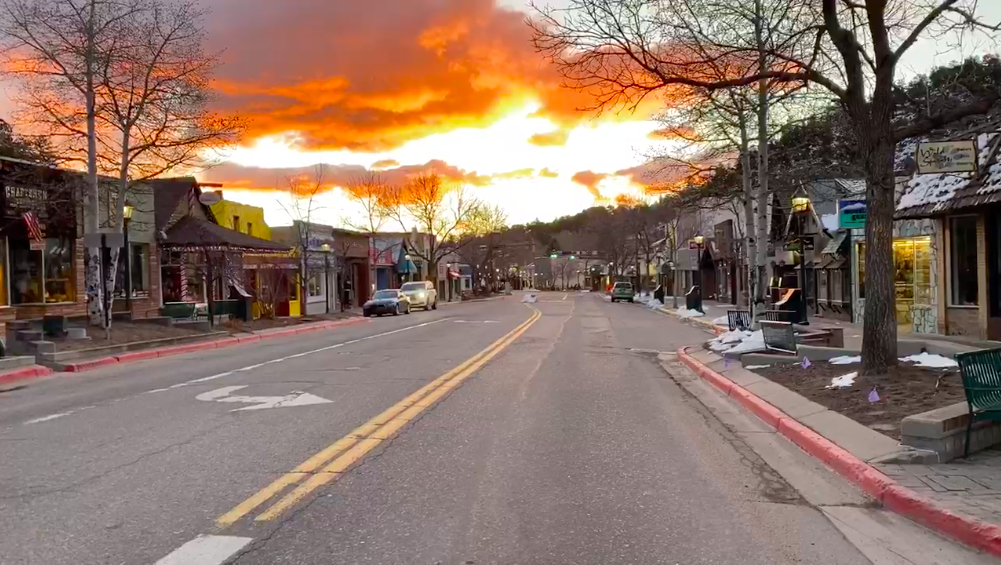 Preparing for your Visit
The weather here can vary dramatically in the course of just 24 hours due to the altitude of the city (over 8,000 feet above sea level). That being said, you will need a wardrobe that will support layering. Weather can be so unpredictable, but check to see what the 7-day forecast is just to get an idea of what you will be heading into.
In the Summer and the Fall, the temperatures are normally warm during the daytime hours and a bit nippy at night. If you're traveling during this season, be sure you have clothes that breathe easily for the daytime and a cardigan or throw if you don't want to wear an actual jacket for the evening hours. Noontime thunderstorms are not unheard of. Bring along a raincoat, rain boots, and an umbrella for outings other than hiking. If you're hiking, you should start your hike earlier in the morning and work it out to return in the early afternoon.
In the Winter and the Spring in Estes, there is a potential for bitter cold even while the sun is shining. Sometimes the bitter cold is accompanied by massive snowfall. Be sure you bring adequate footwear for all types of terrain and footwear to accommodate going to dinner, etc. If you are driving your personal vehicle, you may want to get your tires checked out to be sure they have very good tread and are able to get a good grip on the road. If you're renting a vehicle, a four-wheel-drive would be a great benefit.
With an elevation of over 8,000 feet above sea level, the oxygen is almost half the density that it is at ground level. Visitors that come to this beautiful city who normally live at elevations that are lower experience some physical symptoms such as (but not limited to) tightness of the test causing difficulty breathing, and dizziness and fatigue are also symptoms that can be linked to altitude ailments. Prevention is key. You should drink a lot of water, 64 ounces a day to be exact. You may need to get extra rest. Eating light meals five times a day rather than three heavy meals will also help. Additionally, avoid alcohol. The effect of alcohol consumption is different when you are 8,000 feet above sea level.
At higher elevations, the chance for sunburn increases greatly. Be sure you bring plenty of sunscreen with the right SPF for your skin tone and don't forget your sunglasses.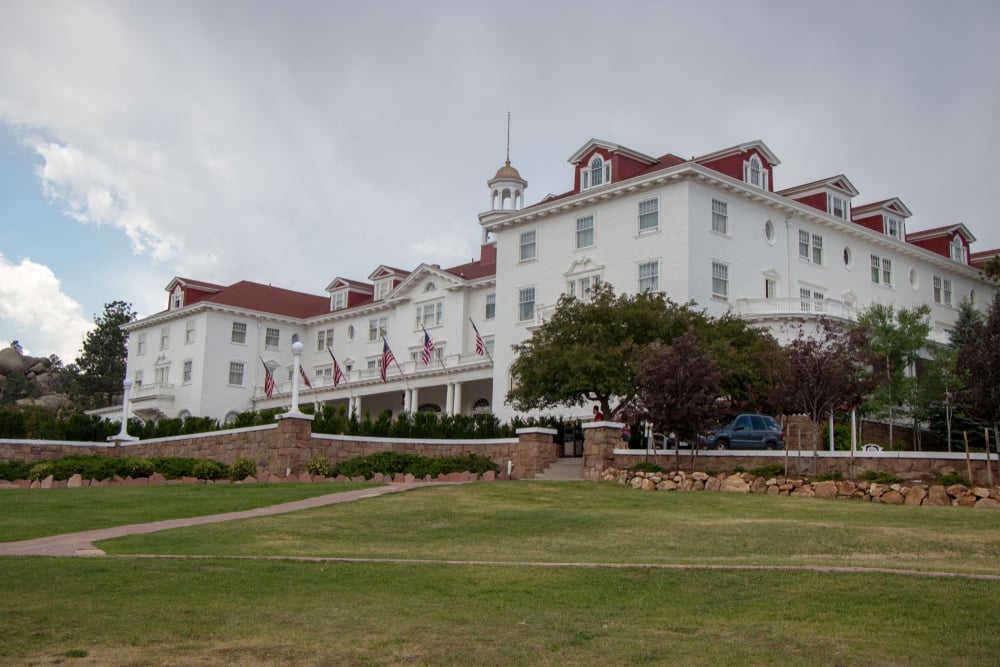 The Best Lodging Around Estes Park
Depending on your budget and your preferences, the city has lodging to accommodate everyone.
Upscale Lakefront Lodging
This beautiful resort is located in a nestled spot on the shore of Lake Estes. The upscale hotel also hosts a rustic bar and grill. You have all the amenities of an indoor pool, hot tub, sauna, and even a marina.
Hotel Estes
Hotel Estes has a prime location in the Rocky Mountains. There are fishing and hiking for the outdoorsman to enjoy. For the lover of nature, a horseback ride through the Rocky Mountains is memory-making at it's finest. Hotel Estes boasts great service, clean grounds, immaculate rooms, and a free breakfast that guests absolutely can't get enough of.
Historic Crag's Lodge by Diamond Resorts
The Historic Crag's Lodge by Diamond Resorts is settled in the mountains just three miles from the Rocky Mountain National Park. These comfortable rooms are kitchenettes adorned by awesome rustic decor. The hotel has a pool and hot tubs as well as wifi. The resort also has onsite laundry facilities. The fact that this establishment was built in 1914 is a plus. It is well kept. With modern technology, you still have the feel of being nestled in a cabin on the mountainside.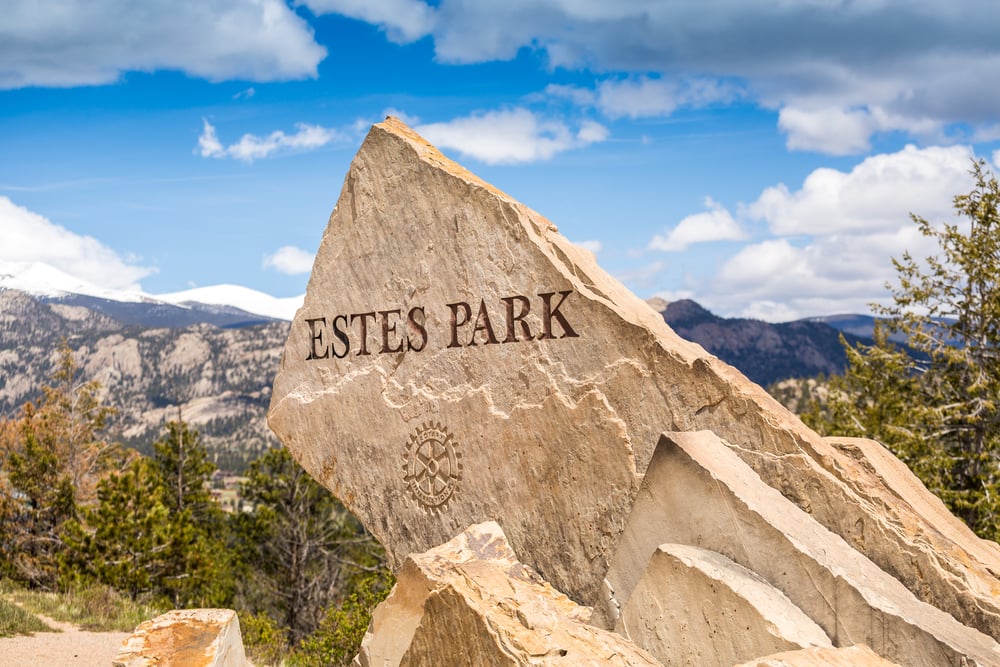 8 Things To Do in Estes Park
Estes is more than just the mountains. The options for activities can definitely fill a vacation and if you decide to move to Colorado, you will be living in one of the nation's most awe-inspiring cities with plenty of cites to see, food to eat, festivals to attend, and mountains to climb. Estes Park Team Realty has put together this list of fun times that you, your friends, and your family may want to experience.
The Visitors' Center
It only makes sense to start off at the Visitors' Center, right? The visitor center knows the what's what and the who's who about everything there is to do and every place you need to go to make your trip complete. You can request your viisitor's guide before you plan your trip. This way, you can plan an itinerary and be sure to get in all the sites, sounds, tastes, and wonderful experiences.
The Marina is a Must
If you enjoy flatwater kayaking, hitting Lake Estes Marina is a must. Don't have a kayak packed in your backpack? Of course not. The Marina has it covered! You can rent a kayak, canoe, and pontoon boat. They also rent out bikes to ride the trails and pedal carts for couples to take a ride together. If you're looking to do a little fishing, you can rent rods and reels as well as buy your fishing supplies and a State of Colorado fishing license. Make new friends or strike up a game of horseshoes with just family. Maybe a volleyball match is up your alley. You can easily plan a whole day at the Lake Estes Marina and no one will get bored.
Peak to Peak Scenic Byway
Colorado Sightseer offers a wonderful autumn experience being driven through the Rocky mountains. Experience Boulder Canyon and Boulder Falls with all the array of fall colors in the aspen trees. The Indian Peaks Wilderness and Rocky Mountain National Park are also a part of the Peak to Peak Scenic Byway. You can relax and admire the scenery and take plenty of pictures since your tour-driver will handle all the transportation and navigating through the terrain.
Riverwalk in Downtown Estes
The Riverwalk in Downtown Estes is a must for those who love to revel in the beauty that is nature. In Estes Park, you will experience the river's terrain alongside and winding through various shops. Simply park your car, and everything is within walking distance. You can shop, dine, and enjoy the river all in one trip.
Soar Across the Skies on the Tramway
When you visit, you must try to visit when the Tramway is open. There is a gift shop at the base where you board the train to get to the top but many say you should wait until you get to the top because the gift shop at the top is the greatest. You will have time to take in all of the beauty that literally surrounds you. There's nowhere you can look that you won't be in awe of the serendipity that surrounds you., The Tramway's website says it best "Whatever you do, look down." Be sure you're camera ready for your tram ride down, folks!
A Special Souvenir
Are you going to want to get a souvenir that is something out of the ordinary? Well, Mountain Blown Glass is a great place to start looking! This family-owned and operated business has been blowing hand made glass pieces that are one of a kind since the year 2000. Their studio is right in the store, so when you visit you get the opportunity to see how it all goes down and it is mesmerizing. Instead of a tee-shirt, take home a piece of blown glass for that special someone you want to gift a souvenir.
Fur Baby Friendly
Have a fur family? Fret not. There are activities for the pooches too! The Estes Valley Dog Park is an off-the-leash park for off-the-charts fun for your curious canine. There are two fenced-in areas at the park to accommodate pooches who don't mesh. One human can move their buddy to the other side.
Self-Care Served Up Supremely
If you're looking to pamper yourself a bit, head to Hands Down Best In Town Therapeutic Massage for some relaxation. Got a case of traveler's foot? Go to Hands Down Best In Town for an ultra rewarding foot massage and much more.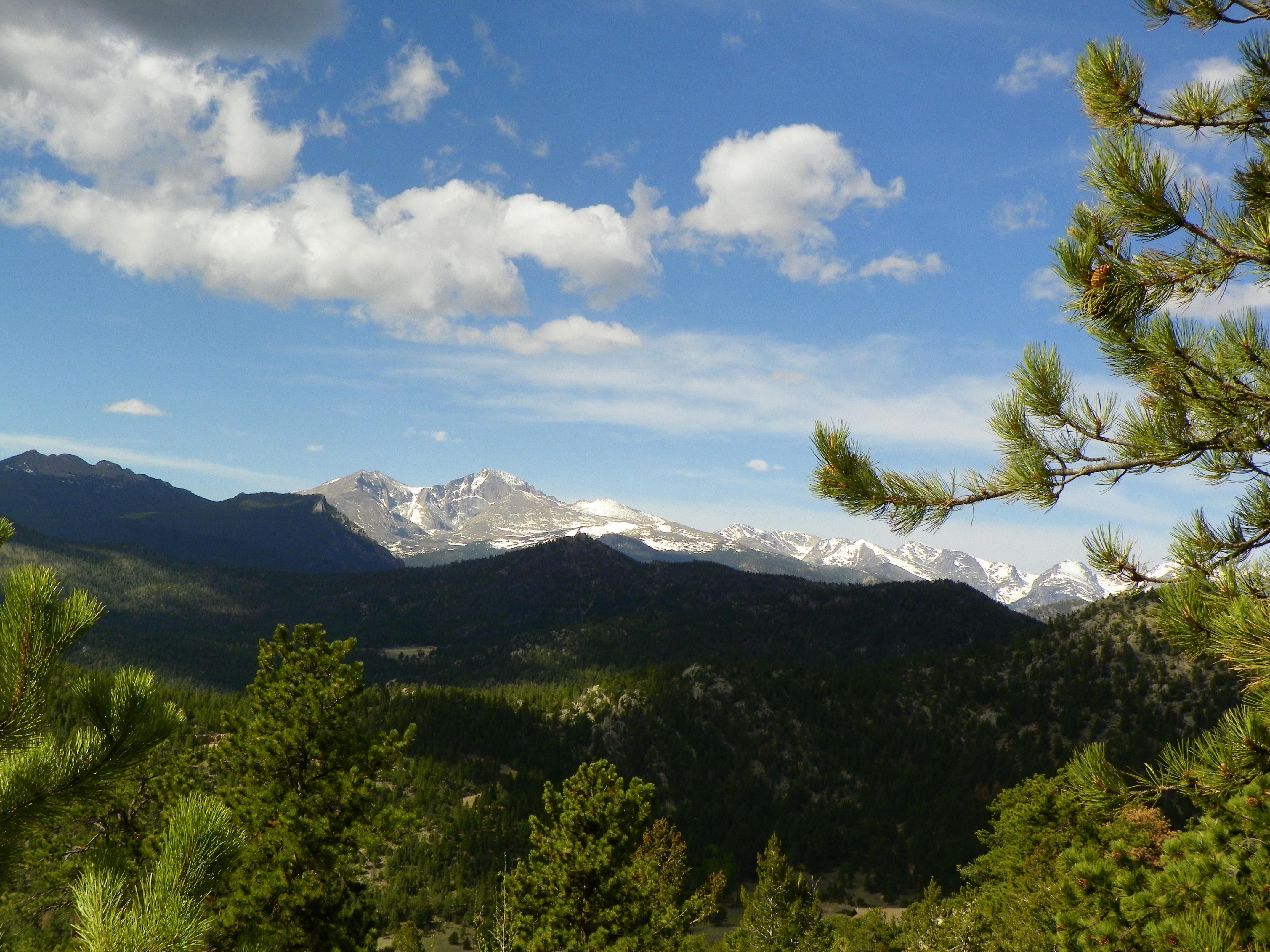 Enjoy Your Stay
No matter what lodging you choose or what sites you place on the lineup of your itinerary, You are sure to enjoy your stay. If you've come to Colorado to look for your mountainside dream home, Estes Park Home Realty can sit with you to find out what you're looking for and find you the perfect fit. Enjoy your stay!
FREE GIFT
Homes for Sale in Estes Park
If you're in the market for a new home in Estes Park, be sure to check out the newest homes for sale right now.
VIEW HOMES